Let Me Show You How I Turn
$3 Domain Registrations Into Hundreds,
Even Thousands of Dollars Like Clockwork.
Copy The EXACT Method I Use to…
Turn $3 Domain Registrations Into
Valuable Web Properties in

Seconds

It's All About Speed and Efficiency Baby!

Local Domain Empire

is a Fun, Simple, Profitable Evergreen System:
Use My Secret Sauce Method to Register a Locally-based .COM Domain Name for as little as 99 Cents. Yes REALLY!
Upload our Exclusive Premium Website Template in Just 90 Seconds, and Use Our "Quick Change" Point & Click Dashboard to Customize.

Use My Time-Tested Techniques to Grab the Attention of Competing Local Businesses.

Accept the Best Offer, While Providing Outstanding Value to the Buyer/Renter.

Rinse and Repeat Whenever You Want, As Often As You Want.
…And It's All About Massive VALUE
The value you'll be providing to local businesses is truly amazing – and they will recognize that and love you for it. A local business typically pays thousands of dollars on very sub-standard websites.
You'll be providing a beautifully designed website that includes a professionally produced video with live actor and a professionally written Consumer Guide. Just these separate components alone would normally cost a business hundreds, if not thousands of dollars to have created.
With the Local Domain Empire System, it will take you VERY little time and VERY little cost to generate many dozens of these premium web properties every day if you'd like.
REMEMBER: Once you have your hands on our system, you can register killer local domains for literally a couple of dollars, and create new web properties in literally under two minutes each.
Tired of Trying to Keep Up With Google and Other Third Party Services?
Sick of Having All Your Efforts Fall to Pieces Every Time They Change Something?
Then I Have

Great

News for You!

The
Local Domain Empire
System is Extremely Hassle-Free and Profitable.
The gorgeous website templates you'll use take a mere 90 seconds to upload depending on your connection speed.
Simply upload the files, and log in to customize with a very simple point-and-click Dashboard.
The result is a gorgeous website any "local" business will love to call their own.
Watch This Demo



(You get THREE different Niche Packs With This Deal)
You'll Be Creating Near "Instant Value" For Little Effort
Why spend weeks developing a custom website when you can provide exceptional value for just minutes?
I will teach you MY Personal Techniques. You'll Learn…
How to easily find highly marketable local domain names within minutes.

How to sell each domain for many hundreds, and in some cases thousands.

Repeat as often as you'd like.
Course Modules:
(You get THREE different Niche Packs With This Deal)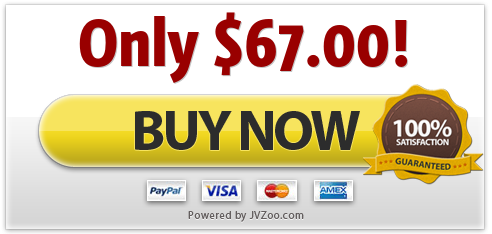 Quick Action BONUS
Purchase Local Domain Empire right now during the initial launch and I will throw in an extra feature which will AUTOMATICALLY create a mobile website, with NO extra work on your part, whatsoever! 100% Automatic, based on the settings you selected for the full website. You'll be locked in to receive this feature for EVERY Niche Package you receive in the future.
Listen to What John Carter Has to Say:
Listen to What Shawn Hansen Has to Say:


In accordance with the FTC guide lines concerning use of endorsements and testimonials in advertising, please be aware of the following: Testimonials appearing on this site are actually received via text, audio or video submission. They are individual experiences, reflecting real life experiences of those who have used our products and/or services in some way or another. However, they are individual results and results do vary. We do not claim that they are typical results that consumers will generally achieve. The testimonials are not necessarily representative of all of those who will use our products and/or services. Gene Pimentel is not responsible for any of the opinions or comments posted to our site. This website is not a forum for testimonials, however provides testimonials as a means for customers to share their experiences with one another. To prevent against abuse, all testimonials appear after they have been reviewed by management of Gene Pimentel. Gene Pimentel does not necessarily share the opinions, views or commentary of any testimonials on this site, and they are strictly the views of the reviewer. Some reviewers were given early access to the Local Domain Empire program to evaluate and help in testing.

Earnings Disclaimer: We don't believe in get rich programs – only in hard work, adding value and serving others. The Local Domain Empire course is intended to help you improve your business skills and encourage you to take action so you can build long term success. A lot of work and discipline is necessary just as in any real business endeavor. In promoting this and all our programs we use numbers that are illustrative only and we cannot and do not make guarantees or give professional or legal advice. While the information presented to you in Local Domain Empire is based on real experience over many years, you are not guaranteed to get the same results or earn an income. The amount of success you realize is up to you and your own efforts and willingness to learn and implement. Thank you. 
[ssba]